Photogene for iPad Review, Photo Editing On-the-Go
The iPad may not have a built-in camera, but with the device's ability to bring in photographs you have synced from your computer and camera (via camera connection kit), you may want to consider finding a good photo editing app like Omer Shoor's Photogene for iPad for your device. It is a basic editor that provides a comprehensive set of photo editing tools that is easy to use.
Review
Photogene for iPad imports photos you have on your photo album. The app packs some basic photo editing options such as the ability to crop, rotate, choose from presets, filters, adjust exposure, contrast, levels, add text and frames.
Cropping is handled simply by dragging a box around the area you'd want to keep with option to choose an aspect ration. This is a great feature; however there is no photo resizing option, which I would have preferred. For this, I will just have to export the photo back to my Mac and use Photoshop.
There are several presets to choose from to enhance your photo such as giving it a 40's Vintage or even a psychedelic look. What I did not understand was why it also had 3 frames included under presets when there is already a dedicated frame collection to choose from.
Eight filters are included in the app such as sharpen, creating edge blur and converting to grayscale, all useful tools. Making adjustments to colors, exposures, temperatures are easily made by simply dragging your finger on the sliders. Should decide against any of the changes you've made, there is a recycle button which brings your photo back to its original form.
Once you are completely satisfied with your photo edits, select the resolution you'd want the photo to be saved in and the app saves it to your photo album. You also have the option to upload the photo on Twitter, Facebook, copying it to your clipboard and/or sharing the photo by emailing it to family and friends.
Recommendation
Photogene for iPad comes highly recommended to photographers and photo fan alike. It is a great photo editing tool, simple to use and perfect for editing on the go. Photogene for iPad is available now at the App Store for $3.99.
Check out Photogene for iPad on the video below.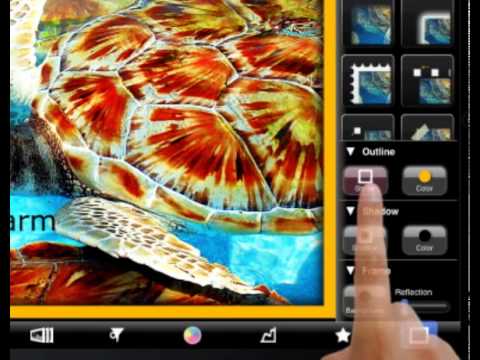 Photos
Note: A promotional code was provided by the creator for use in this article.
Please post your comments, tips, and your own reviews below in the comments area!
Filed:
Featured
•
iPad
•
Reviews
•
Uncategorized